Megan Hooks, USA
Megan is a family photographer out of Edmonds, Washington USA. She is the founder of the One World Collective and is thrilled to bring this group of talented people together. She is the mom to three dual citizen children and married to a Canadian. This project was born after 'The Family of Man; Museum book was given to Megan as a Christmas gift and has been a huge inspiration.
Carolina Guerrero, Ecuador
Carolina is from Ecuador. She fell in love with photography while she studied Graphic Design and but wasn't until after her daughter was born that she found out what her photographic path would be. she believes that the stories in photographs are our true inheritance to our children and is her main focus to capture those stories. With an inventive curious daughter that loves to create worlds full of imagination, a lawyer husband with whom I spend endless hours getting lost talking about philosophy, and a love for all things magic, She finds herself looking at her photos for that specific moment that goes beyond the ordinary and ends up in wonder and emotional.
Cathy Ronalds, Austrailia
Cathy is a country-born, city educated, travel-thirsty Australian. She is blessed to have roots in many places – the country, the city, the coast, the mountains, the desert, Australia and the USA. She became a mother in the USA and now she will revel in seeing her kids experience a rural Australian childhood.
Cathy has always loved watching people and thinks this comes through in her work: She captures honest moments and loves to capture the 'essence' of a person. Mary Ellen Mark said "Reality is always extraordinary". This is Cathy's mantra.
When she's not photographing clients she's photographing her kids and personal projects.
Kate Densmore, USA
Kate Densmore wants to live in a world where women see themselves reflected in the simple beauty of what they do every day; where they find the confidence to be proud of the life they've built and know that they are, unequivocally, enough. When she's not documenting families all over the world or encouraging others to follow their photographic dreams, you can find her singing "You Are My Sunshine" to her two young daughters, exploring the wonder of her national park home (currently the Grand Canyon, Arizona), and dreaming up ways to best illustrate the emotional themes of motherhood, connections, and family in her work.
Nadia Stone, France
Nadia is a French lifestyle photographer who lives with her Australian husband and their two kids in the South West of France. Her education being in the technical side of the cinema industry began for her a life with a lens. Living embedded in nature, with forest and the beach providing the perfect setting for shooting her favourite models (the kids). She leads an active lifestyle, bike riding, and long walks everyday, also being a full-time house manager, leaving the nights to be spent over her laptop editing. Natural lighting and timeless feeling are the focus of her shots. She loves to capture the mood with her black and white processing, searching for new depths in the lack of color.
Min Mohd, Malaysia
Min Mohd is a lifestyle photographer based in Kuala Lumpur, Malaysia. She lives in Kuala Lumpur with her husband (also a photographer) and four children. She loves to shoot with natural lightand is fascinated in capturing photojournalistic images, spontaneous and unstructured moments. Her aim is to document the story, the beauty and drama, the characters and the details. She capture things the way she sees them.
Ella Sverdlov, Isreal
Ella is a visual storyteller. She lives in Kfar Hess a small moshav in the center of Israel, with Eran and together we are raising two girls Naomi and Amalia. Every person, every interaction tells a story, and her goal is to capture that fleeting energy of a moment into a frame. Light is her playground. She loves the challenge of creating fine art documentary from the natural ingredients of light & love.
Anna Sandström, Sweden
Anna lives in Stockholm, Sweden together with her husband and son. She recently started her professional journey as a photographer. Her every day life is what inspires her to take a photo. Her vision is to capture family and childhood as she remembers it. Lots of love with a lot of imagination and play!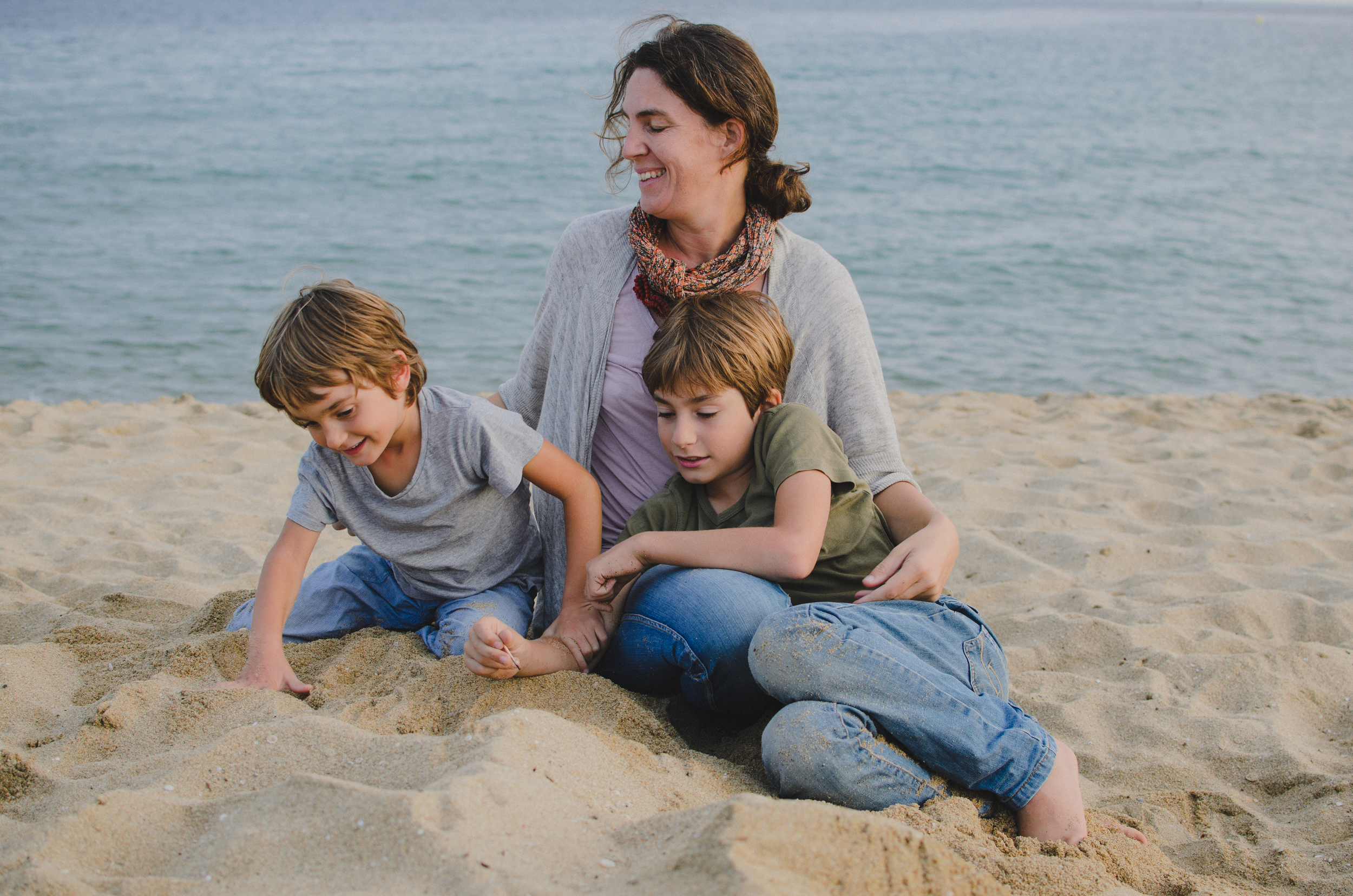 Sonja Stich, Spain
Sonja is German and lives in Spain with her family. She studied Art History and Design and then worked as a graphic designer for several years. Three years ago she started taking photography seriously, bought her first DSLR and joined her first learning community. The Mediterranean environment and wonderful light inspire Sonja to take photos every day. She loves taking photos on the streets of Barcelona and documenting her children's imagination and their joy of discovery. Above all, her interest lies in capturing raw emotion and the connection between people.
Cassandra O'Leary, Japan
Cassie is a bit of a nomad with a love for seeing new places and new cultures. Currently living in Tokyo Japan (and loving every second of it) with her two third culture kids and one very patient, hard working husband. She has always moved around a lot and doesn't want that to change anytime soon. Photography is her medium for understanding the world around me. Travel, photography and documenting our lives is what excites her everyday.
Nora Little, Hungary
Nora is from Budapest, Hungary. With her husband, who is all the way from California, USA, they are raising their little son in Budapest. Besides being a photographer, Nora is a contemporary dance educator too. Her aim is to create artistic photographs using natural light and capture honest moments that reflect each person's personality.
Katarzyna "Catherine" Lechowska, Poland
Catherine lives in Poland with her husband and two boys. Her older son is Timothy and he is 8, the younger son is Francis. Her home is located between the village and the city and she think that is a very good illustration of who they are, because on the one hand, they love to travel, and on the other hand, they love to come back home. So the home is the most important place for Catherine's family on thier map of life. Her style is documentary, real, raw, and emotional. She is obsessed with windows, reflections, fog and morning light.
Emma Collins, England
Emma is a British story-telling photographer based in St Albans, UK, an old Roman town just north of London. Her inspiration comes from observing her 3 children and the daily chaos of her family home. Through the challenge of finding beauty in her everyday, she has developed a keen eye for magical light, capturing fleeting emotions and real moments in a natural raw photographic style.